Installing the Editor for Offline Use
Overview
It is possible to install the Web App for offline use with both Google Chrome and Brave browsers. The App functions the same as a desktop-based app, but with the advantage of receiving updates automatically.
The latest Web Editor can always be found at https://editor.morningstar.io
How to install
Once you navigate to the Web Editor URL in Chrome or Brave, be sure to enable access to MIDI devices.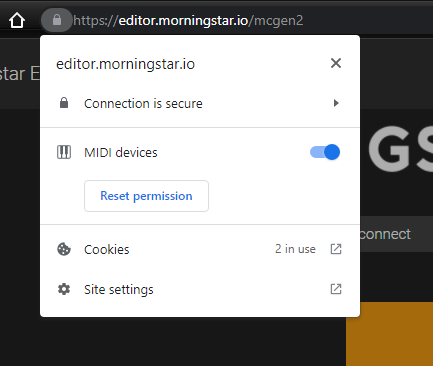 On the right side of the URL bar, there is an option to install the app.

It's this Icon right here

Clicking on the icon will have the browser prompt you on whether to install the Web App.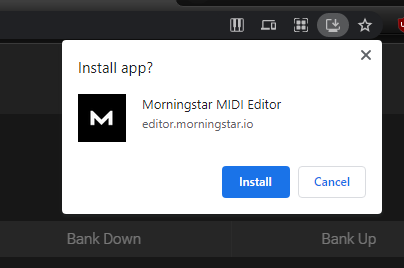 After click on Install, the desktop app will launch.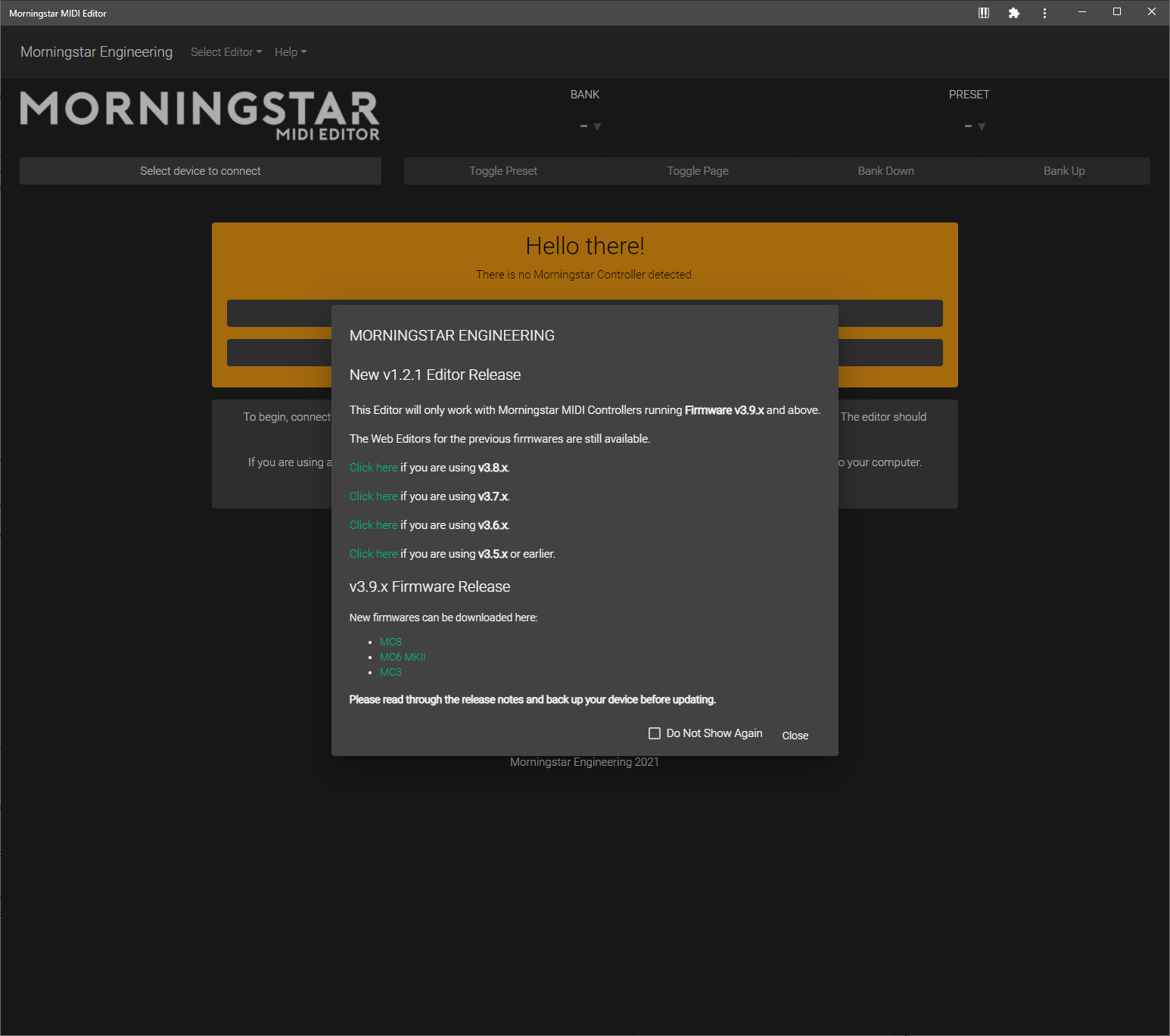 It will even be available as in icon on your desktop, just like a native desktop app.